During the Chinese New Year in 2020, we stay at home and work from home.due to the Pneumonia Outbreak.
it's caused by a novel coronavirus.so we call it novel corona virus disease(COVID-19). corona refers to the virus's distinctive shape. There are a large group common among mammals and birds. But in rare cases, they can spread to humans-a process known as zoonosis. This new virus is the seventh known human coronavirus and it affects the respiratory system. its can spread through the air. Some coronavirous have mild symptoms,however others are much more dangerous. The symptoms of this illness are pretty mundane on the face of it,it's a dry cough fever and then breathing problems. SARS and MRRS are both coronaviruses. the main affected area is wuhan city. it's believed that the source was a seafood market in Wuhan,which also sells wild animals. All the cases have come out of Wuhan. But in factor, that not true. The true source is still being sought.
According to the National Health Commission, on February 16th 2020 . number of diagnose 80270. Mortality2981.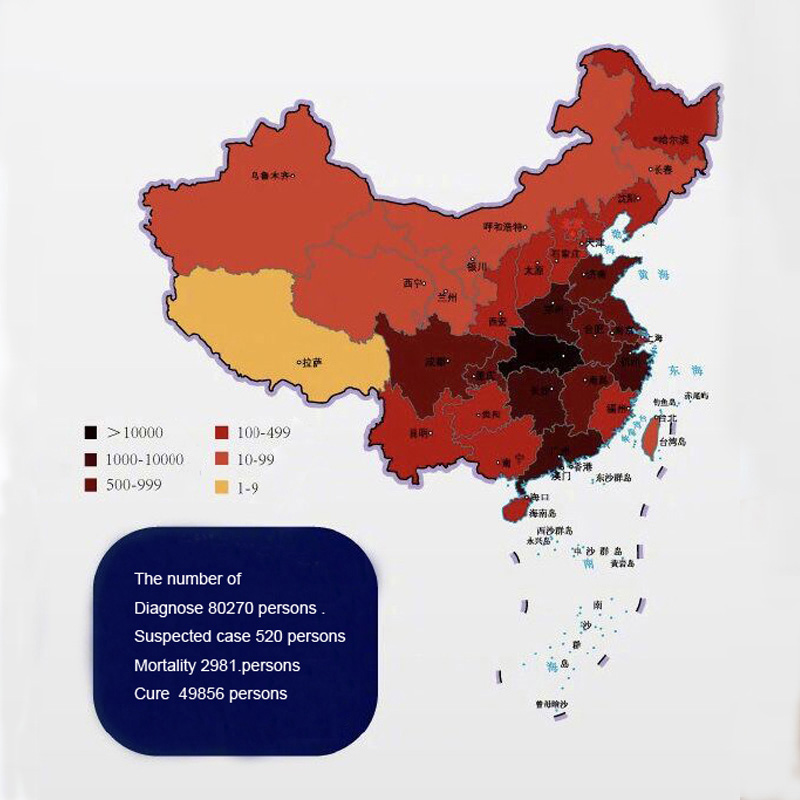 the older people who are ending up in hospital with us. They're usually over forth. And the very youngest person diagnosed is about one month baby. and those who have died tend actually to have underlying conditions as they say. They're frail,they may have heart disease or cancer already. And so they're vulnerable. Basically their fitness gloves are not very robust. And they're going to find it very hard to fight off the virus.
1.Conquer disease eventually rely on immunity
on February 10, gold and silver lake in wuhan city hospital Dingyu Zhang said at a news conference, the vast majority of patients, including intensive and critically ill patients, after oxygen therapy after treatment, symptomatic treatment and immune regulation, all can be smoothly discharged from hospital.
Among them "immune regulation therapy", is through various treatments to maintain the normal functioning of human physiology, for the immune system to fight the virus to buy time.
COVID-19 is a self-limited disease that can be eliminated by human immunity after infection with the new coronavirus." Rongmeng Jiang, a member of the expert group of the national health commission and the chief physician of the second department of infection at Beijing ditan hospital, told the life times that there were no specific drugs, only isolation and symptomatic and supportive treatment.
Generally speaking, can oneself have a meal, do not have the mild disease patient of breathing difficulty, need to pass to cure to the case only, two weeks or so can produce antibody, recover gradually; The weak and people with basic diseases may get severe cases of new coronary pneumonia, so they need to use symptomatic treatment, immunomotor treatment, even ventilator and other supportive treatment, and try to avoid complications such as organ failure, so as to help patients survive these two weeks and wait for the immune system to defeat the virus.
"There is an inverse relationship between immunity and the severity of infection symptoms," said zhanqiu yang, a professor at the institute of virology, school of basic medicine,wuhan university. Some people do not get sick after being exposed to the virus, and their own immune system blocks its attack. The immune system of most patients responds promptly to the virus, showing only weakness, fever, cough and other mild symptoms. A small number of patients with abnormal immune system, can not resist the attack of the virus, the virus in a large number of reproduction, and invasion of alveolar cells, causing the body and the outside oxygen exchange barrier, the development of severe or critical illness.
2.Let us wear fitness gloves to gym and promote our immunity?
You keep warm and defend cold, balanced diet, Take a note drink more water, have regular schedule. But the most importance point is Balanced and protective exercise.
Do exercise can increase blood circulation, raises your body temperature and excrete harmful substances from the body through sweat. it's good to promote immunity to prevent the invasion of the original microorganisms.
You will eliminate a lot sweat and raise body temperature during fitness room. It's necessary for you to choose a good thing who can protect our hands form damage and comfortable.for example, keep you hand dry out and let you temperature lower. Yes, that is Gym gloves. As you know, in the fitness exercise, people heat and sweat much, so the permeability and water resistance of gloves have a very high demand.
1. choose mesh fabric.
Soft and breathable and rapid evaporation. Let you hand dry out all the time. It fits well with your hand, not only making the glove fit well with your hand, but also helping to absorb the sweat from your skin.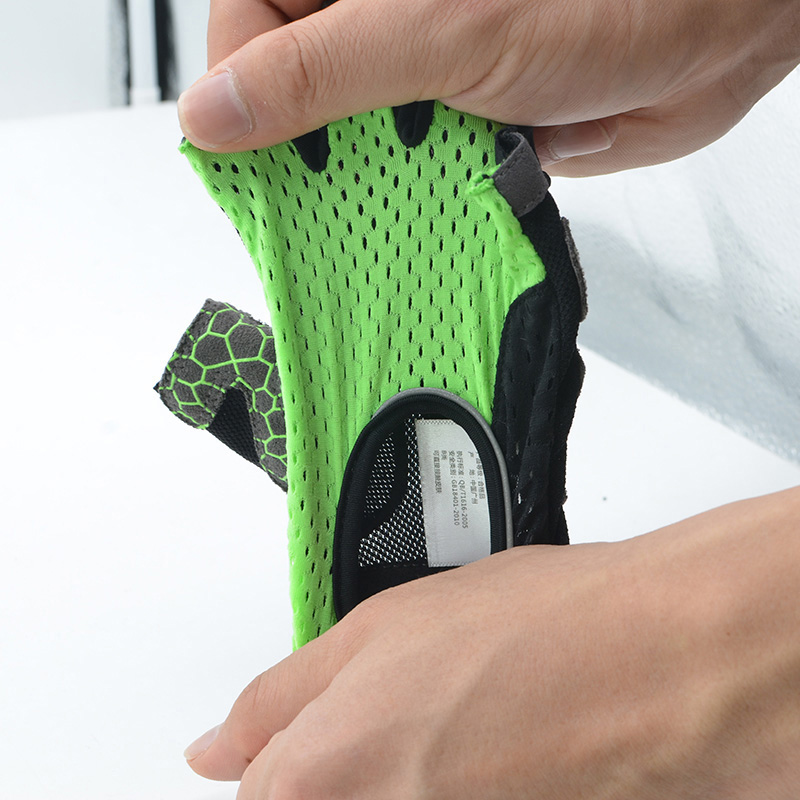 2. choose lycra fabric
Good stretch not only let the gloves suit for you hand, but also keep breathable and cold feeling. Accept sublimation print you colorful logo and pattern. not easy to deformation and colour fading. The color is very rich, can concentrate as much color as possible on a small area of material, greatly strengthened the ordinary printing can not achieve the visual effect, the cloth sheet does this kind of process beautiful effect and permeability are stronger than the general printing.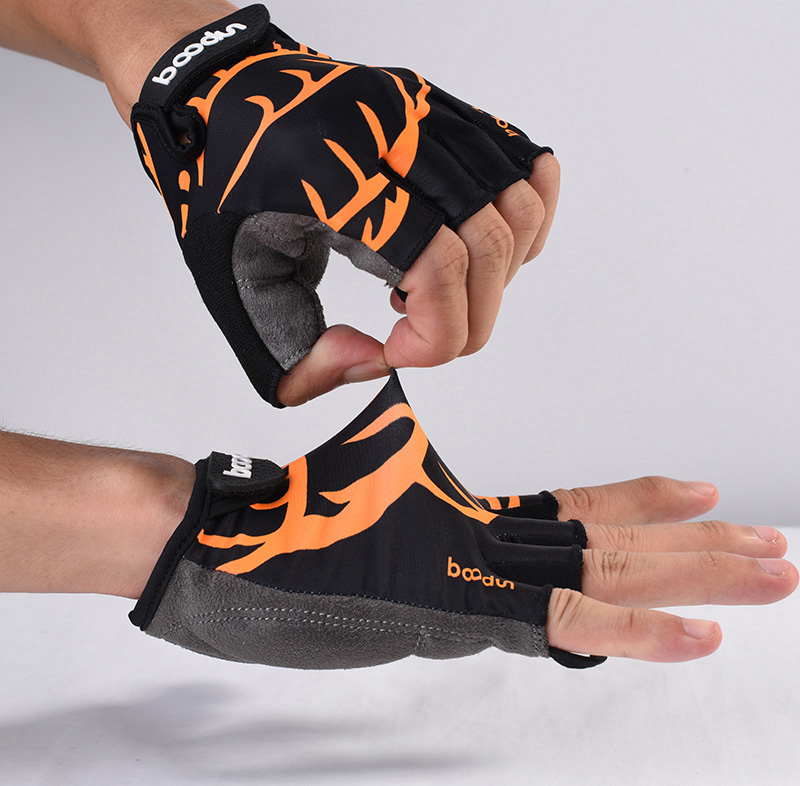 Let us do balanced and protective exercise but don't cram for high intensity exercise, lest make the immune system disorders.